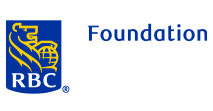 The Future Pathways program builds relationships between Indigenous role models and high school students in the Connected North network to deliver advice, expertise and guidance. Future Pathways hires Indigenous role models from post-secondary institutions across Canada to become Connected North Indigenous Leaders to help create avenues for success. It is our hope that with these relationships in place before students attend post-secondary institutions, they will be able to seamlessly transition from the pathways that have been built.
We thank RBC Foundation for their continued support in the creation of this innovative, inclusive program.
July 2021: Future Pathways Post-Secondary Showcase
The Connected North Future Pathways Post-Secondary Showcase for Aspiring Indigenous Students provided an opportunity to build bridges between institutions and students aspiring to take the leap into post-secondary education. On July 21 2021, high school teachers and staff as well as Indigenous students from across Canada joined to hear from 9 institutions about the wonderful experiences they could have in post-secondary. Speakers highlighted the programs and services they have to offer for Indigenous students on campus both physically and virtually.
Speakers included: Shannon MacKay, Indigenous Student Recruiter at the University of Northern British Columbia; Cheanoa Cardinal, Student Recruiter at the University of Alberta; Callie Morris, Indigenous Student Recruiter at the University of Regina; Aaron McKay, Student Success Officer at Brandon University; Terri Glave, Indigenous Student Success Coach at Sault College; Gerard Peltier, Recruitment and Retention Officer at Canadore College; Ashley Lacourciere, Community Liaison Officer at Georgian College; Rae Anne Hill-Beauchamp, Student Recruitment and Liaison Officer at Six Nations Polytechnic; and Peggy Pitawanakwat, Coordinator of First Peoples @ Seneca at Seneca College.
VIRTUAL SHARING CIRCLES
The Future Pathways program team regularly convenes Virtual Sharing Circles, bringing together staff and faculty from post-secondary institutions across Canada to discuss fostering well-being and success for Indigenous students attending their programs, and those they are seeking to recruit. A number of graphic illustrations and reflections have been developed from these circles, including: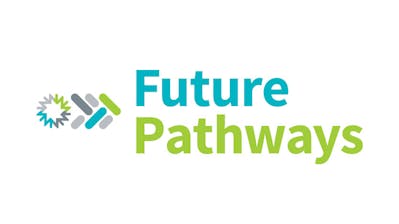 FUTURE PATHWAYS STUDENT NAVIGATOR
Connected North Future Pathways Navigator is a platform for youth across the North to access support for their transition to post-secondary. Tips, tools, resources and video testimonials have been carefully curated as a result of focus groups and outreach by Connected North's vast network of Indigenous Role Models with the aim of offering easily navigable and highly practical advice from one youth to another.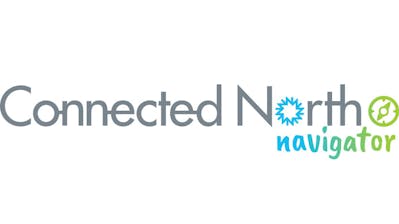 FUTURE PATHWAYS FIRESIDE CHATS
Future Pathways: Fireside Chats is a video series in which Indigenous role models share their messages of hope, resilience, and perseverance. They highlight lessons from their support systems, career choices, and personal choices that have paved the path to where they are today. The aim of these videos is to instill a positive sense of well-being that will allow Indigenous students within the Connected North network to navigate their future paths through relationships, life, school and career. These videos are recorded and available for youth to access in and out of school.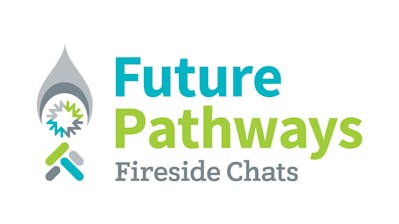 FUTURE PATHWAYS VIRTUAL SESSIONS
First Nations, Métis and Inuit role models deliver 30-60 minute interactive sessions with students in our Connected North network. These sessions vary from choosing a post-secondary institution, leaving home, importance of education, entrepreneurship, letting go of fear, culture and identity, as well as art and music. These sessions aim to help students start thinking about post-secondary, entrepreneurship, and what life looks like after high school. It is our hope that by speaking with Indigenous role models, it can help students transition into the next phase of their lives.